First responders not only put themselves on the front lines during the most trying times, but they also give back to their communities on a regular basis. From hosting holiday barbecues to conducting food drives, to playing in charity softball games and coordinating school supplies drive among other notable mentions, first responders are always going above and beyond the call of duty to put their communities first and service them with any need. In a poll conducted by Cooper Tires, "Nearly 9 in 10 Americans surveyed (89%) feel that first responders are under-appreciated in society, and 73% are in agreement that they wish their community was doing much more to assist first responders in some way."
During Public Service Recognition Week in May of this year, Cooper Tires and the Gary Sinise Foundation teamed up for the second year in a row to give back to first responders across the country by donating new tires to EMT departments and fire stations in need. "First responders steadfastly serve their communities, and they can be counted on no matter the conditions," said Jessica Egerton, Director of Brand Development at Cooper Tires. "Cooper Tires and the Gary Sinise Foundation want to make sure that these heroes have reliable equipment that they can count on to properly serve their communities and stay safe while doing so."
From the same Cooper Tires pool, it was reported that even though half of the respondents personally know a first responder, 76% of Americans would gladly pay for a first responder's meal if they were at the same restaurant, while 77% said they would go up to a first responder in public and thank them for their services. Find out how you can give back to first responders by checking out some of the organizations and services below.
1. Support Those Who Sacrifice on Our Behalf
Supporting those first responders, active duty and veterans goes far beyond a monetary donation. The Gary Sinise Foundation honors all defenders, veterans, first responders, their families and those in need by going above and beyond the call of duty for those that stand on the front lines. Creating massively impacting programs such as R.I.S.E., Snowball Express, Invincible Spirit Festivals and many more, this foundation puts serving our country's heroes at the forefront. The R.I.S.E program – Restoring Independence Supporting Empowerment – provides mortgage-free and fully customized homes to first responders, while also including home modifications, adapted vehicles and mobility devices. To help children of fallen military heroes, surviving spouses and guardians, the Snowball Express organization was created and became an official program of the Gary Sinise Foundation in 2017. For more information on how you can donate, share your time or just support our heroes from afar, visit garysinisefoundation.org.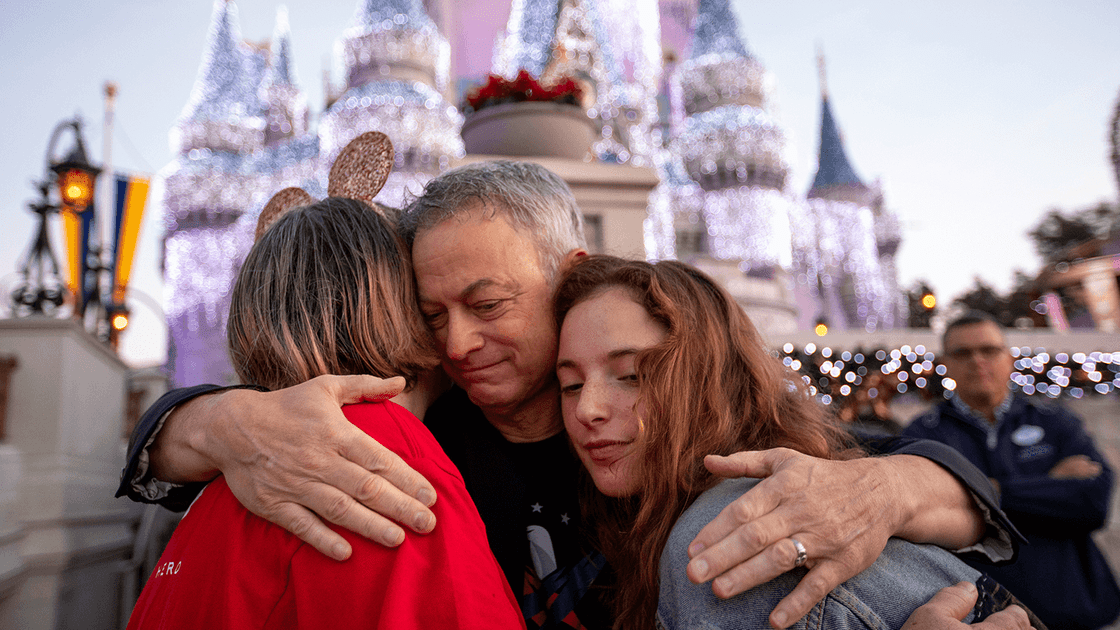 2. Provide Equipment and Resources
After the devastation of Hurricane Katrina in 2005, Chris Sorensen and Robin Sorensen flew directly to Mississippi to help feed first responders and survivors. Upon their journey back home, they started the Firehouse Subs Public Safety Foundation. By donating to this foundation, you're helping to provide lifesaving equipment and resources to first responders like defibrillators, bunker gear, automated chest compression systems, bulletproof vests, helmets, flashlights and so much more. Not only can you donate to provide this equipment, but you can also help to provide prevention education tools, financial resources or continued education, and assistance and resources needed after natural and man-made disasters.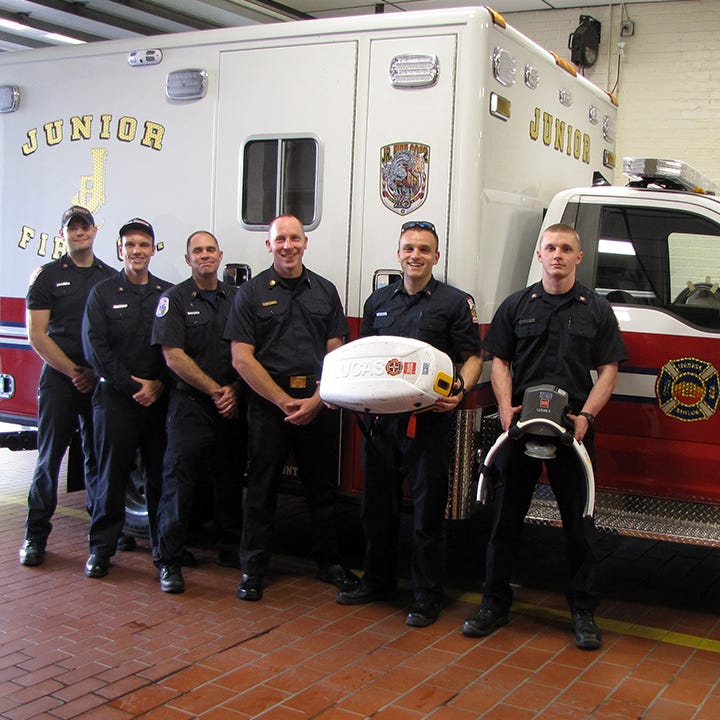 3. Honor and Remember Fallen Heroes
You can help to honor and remember America's fallen fire heroes by donating to or participating in one of the many events held by the National Fallen Firefighters Foundation. Created by the United States Congress in 1992, this tax-exempt, nonprofit foundation has built a nationwide effort to remember and honor America's fallen firefighters. They've also developed programs to assist fallen firefighter's families and co-workers. The foundation hosts weekends where they honor fallen firefighters and provide travel, meals and lodging for the immediate family members. Families can also receive emotional support and assistance through the Fire Hero Family Network. The foundation also awards scholarships, helps departments deal with line-of-duty deaths and sponsors the official national tribute to all fallen firefighters every October.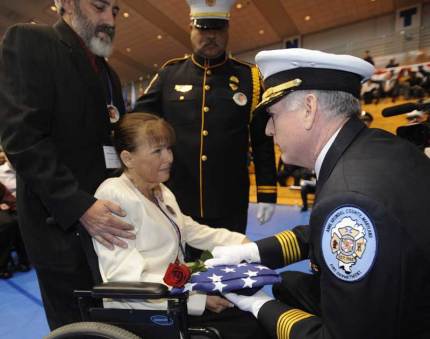 4. Help Pair a Rescued Dog with a Rescuer
Dogs really are a man's best friend and that statement is proven to be true by the National Disaster Search Dog Foundation. Founded in 1996, this non-profit, non-governmental organization rescues and recruits dogs from across the country that have been abandoned or abused. Since these dogs typically exude high energy and boldness, they make for the perfect search and rescue dog. Once rescued, the dogs are trained to channel their high energy into life-saving skills. These dogs are then matched with fire departments and other disaster response agencies at no cost. Not only can you donate a rescue dog to this foundation, you can also donate funds, sponsor a search dog and volunteer among many other ways to contribute.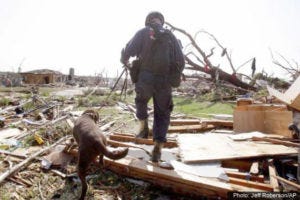 5. Nominate a First Responder
Although many of us only know first reponders for the work they do in their uniform, it's easy to forget those that are still struggling to find a purpose outside of their uniform. Hook A Hero is a first responder run and volunteer operated, 100% non-profit organization that puts first responders' personal lives first. Showing their support and admiration for these true American heroes, this organization helps to bring the joy and passion back into a first responders' life through outdoor activities such as fishing excursions, long-lasting friendships and unforgettable adventures. Run by a team of dedicated volunteers, donations help fund the experiences provided to the first responders and their families. Know a first responder who could use a thank you for their service? Nominate one to help them find their purpose in life again outside of the uniform.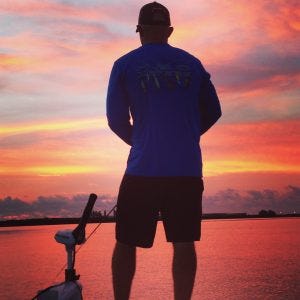 6. Rebuild Lives of Survivors Affected by Line-of-Duty Death
Did you know that each year between 140 and 160 police officers are killed in the line of duty? What happens to those family members and co-workers who are left to cope with the untimely and tragic loss? That's where Concerns of Police Survivors comes in. Organized in 1984, this non-profit organization now as over 54,000 members that include siblings, co-workers, significant others, children and parents of those who have died in the line of duty. From online donations such as AmazonSmile, to hosting a raffle fundraiser at a school or community center, there are many different ways you can donate to this amazing organization. Not only are financial donations accepted, but Concerns of Police Survivors also accepts vehicle donations, merchandise donations and planned giving among many other ways to donate. A fun idea for the holidays also includes a C.O.P.S. Christmas Ornament, which invites you to honor the memory of a loved one by having a Christmas ornament made with your officer's name engraved.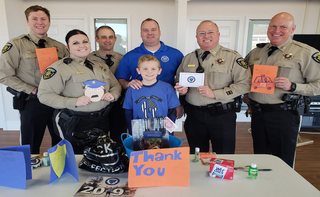 7. Provide Comfort to Those in Need
With all the support and resources that first responders provide to us, it's imperative that they receive the same support back from their communities. Soldiers' Angels is a national charity that provides comfort, aid and resources to the military, veterans and their families. From sending letters and specially-made care packages to deployed service members to providing technology and support to help those wounded during recovery, this charity offers a wide range of ways you can help those first responders in need. Looking for various ways to give back during the holidays? You can Adopt-A-Family for the holidays and help a military or veteran family who could use some holiday assistance, or you can send a holiday stocking to those who have family deployed or in the VA hospitals.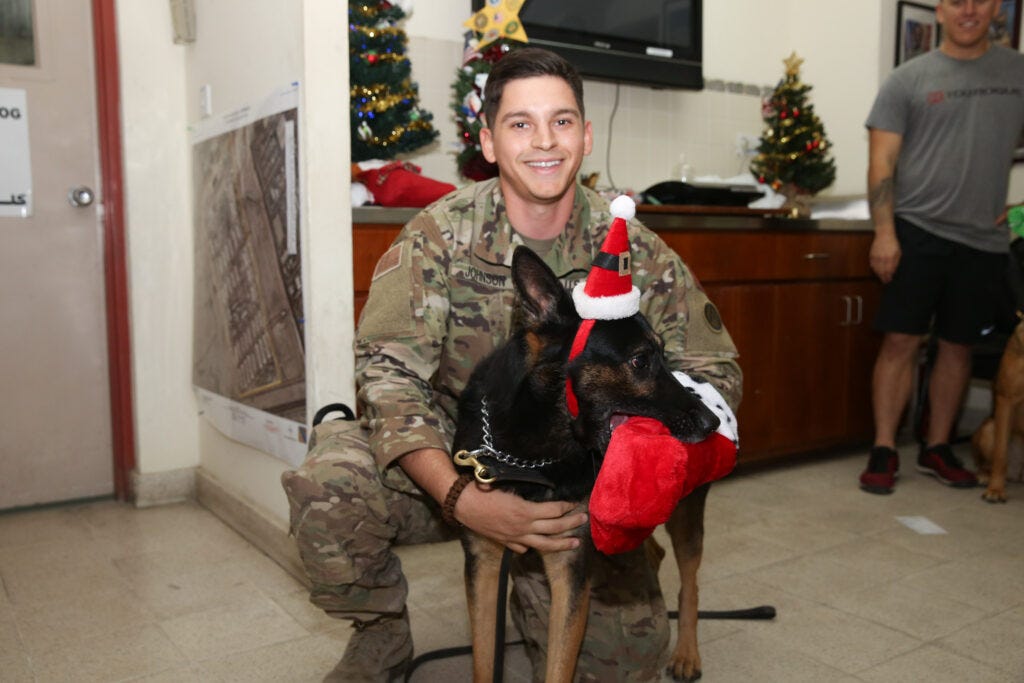 8. Send a Care Pouch
In partnership with CVS Health, Diamond Wipes, Hasbro and more, Operation Gratitude created the First Responder Care Pouch Program in 2017. These pouches are specifically filled and designed to git in a squad car or locker and include items to help first responders that are constantly on the go. These items include sunscreen, energy shots, cleaning wipes designed for firefighters, sweet treats, lip balm, quick-deploy paracord bracelets and more. Since 2017, Over 400,000 First Responder Care Pouches have been delivered to over 700 departments across the country. A quick click on the wish list page shows that donations are accepted in forms of jerky, salty snacks, puzzle books, instant coffee, body wipes and more. You can also pick from their AmazonSmile charity wish list as well to send the most fulfilling care pouch to a first responder on the front lines.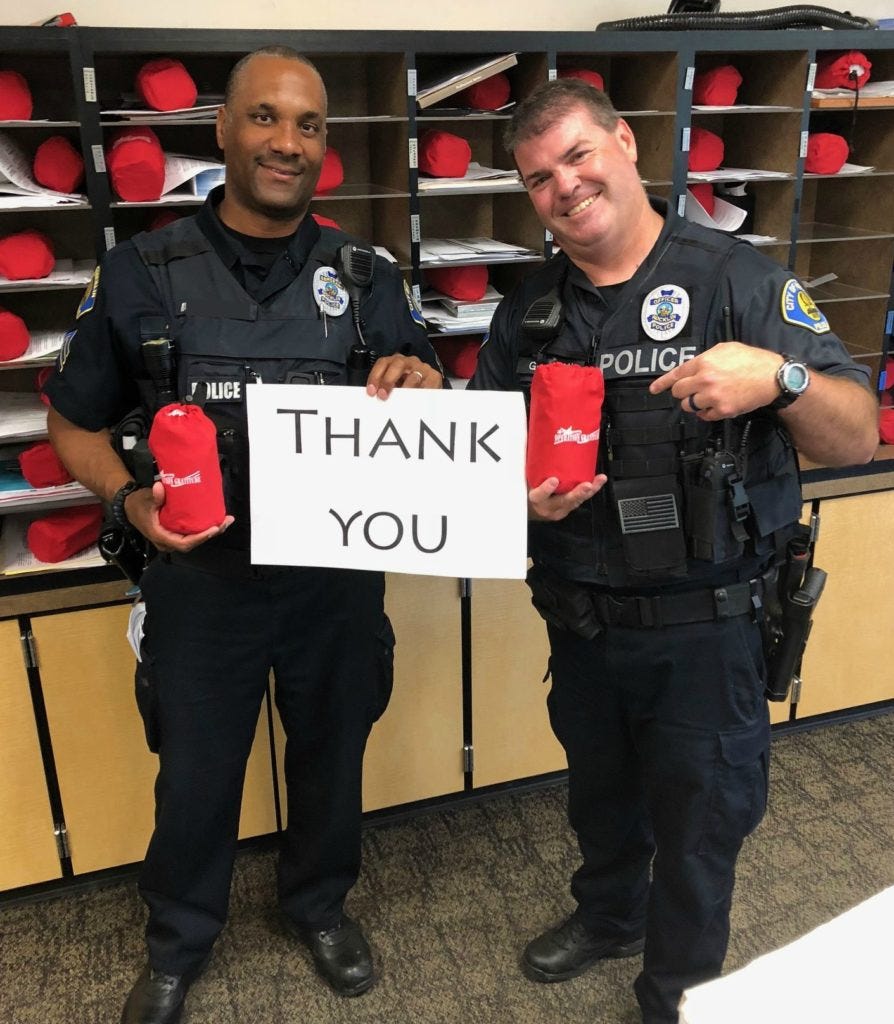 9. Eliminate the Stigma
Putting the mental health and well-being first for firefighters, EMTs, paramedics, dispatchers, police, corrections, air medical, and search & rescue is The Code Green Campaign's main mission. As a first responder oriented mental health advocacy and education organization, Code Green strives to eliminate the stigma that prevents people from admitting mental health issues and lets them know it's okay to ask for help at all times. With green being the color for mental health awareness and the "code alerts" used in emergency services, this organization edcuates first responders on self care and peer care and help to advocate for systemic change with how first responder agenices address mental health issues. While reducing the stigma around talking openly about mental health issues and providing education to first responders about these issues are this organization's main goals, they also help to reduce financial barries to care, reduce unnecessary organization and operational stressors and help with suicide prevention and postvention. So far they have educated thousands of first reponders about mental health and the availble resources to them and have created a first-of-its-kind database of first responder oriented mental health resources.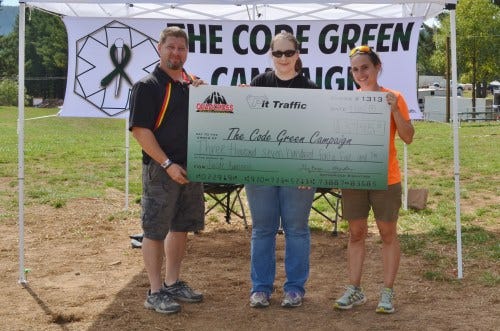 From donating to foundations to sending care packages, to thanking a first responder in public and providing equipment, there are many ways we can repay first responders for their time spent both in and out of their uniforms. Have you donated your time or materials to any of the organizations above? If you have, we want to know more about it. Tag us on social with #SpecOpsGivesBack to share your story with us.